Expat Community Driving Sales of Luxury Accommodations in Bangalore
It is interesting to see a trend reversal when a person working in the USA or any other country is seen returning to India to buy property. The reason is that builders are now offering properties that match their requirements. Prime territories in South India, particularly Chennai and Bangalore have witnessed this change and have builders constantly working to offer new properties that meet the demands of the expat community. When it comes to Bangalore, there is an immense opportunity for prime real estate development around the city.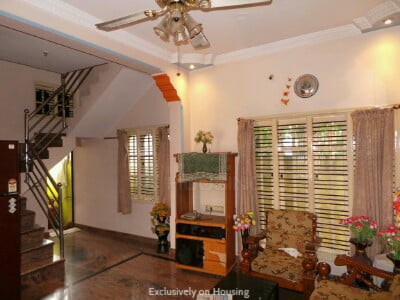 Builders from both Bangalore and outside are hard at work these days to offer new and beautiful homes. Among these new offerings, constructions from Brigade Group of Bangalore are making waves these days. This builder has launched multiple projects in the city, almost all of whichhave been designed as luxury homes.
The Numerous Offerings from Brigade Group in Bangalore
Currently, there are more than eight projects from Brigade Group under development in Bangalore. These projects offer both apartments and villas. There is a whole range of apartments which appeal buyers from middle income group to higher income group. For example, there are apartments that have price tags starting from above Rs. 35 lacs. There are others whose price starts over Rs. 3 Crores. However there are buyers in abundance for all of these projects. Even though the status of Brigade Meadows is under construction, most of the apartments in the project have already been booked. There are 2BHK apartments offered in the project whose areas are close to one thousand square feet. Then there is Brigade Orchard Pavillion which comprises of expansive villas whose price starts at Rs. 3.5 crores approximately.
With such a diverse group, anyone looking for residential accommodations in Bangalore can look into the Brigade Group properties. The constructions from Brigade have primarily focussed on a luxurious urban lifestyle. As a result, most of the projects offer luxury apartments in high rise buildings. Brigade Meadows can be a possible exception where high rises are not involved. Most of the other projects offer 2 and 3 expansive bedroom accommodations complete with vital amenities required for the development of properties.
Finding Luxury Homes Using Housing.com
Anyone who plans to invest in a new luxury accommodations can log into the housing.com portal and select 'New Projects' from the section. Choosing 'Bengaluru' from the opens up a page that lists all the prominent new projects of Bangalore. At this point, one can type Brigade Group beside the city name to list all the projects under construction from this builder. Every project icon comes with a starting price and the kind of apartments it offers. With the starting price range clarified it is easy to choose the projects that meet the budget of the end user.
All the Brigade Group flats in Bangalore come with complete description of the project along with available amenities. There is also a "wide view" map where the project location is pointed and the end user can virtually explore the surrounding areas. Drone view, price trends and locality details are of additional help as well.
In Conclusion
Finding luxury homes in Bangalore is not a hard task. There are some builders who specialize in this skilland hence are busy with project development in the city. One can choose from among the numerous offerings from them.