Super Useful Apps You Should Download For Windows 7
Most laptops on the market now have Windows 7 (of course, some have Windows 8 or 10, but that's a whole different story). If you have a new-ish laptop, you are probably struggling to get your head around the seemingly chaotic interface. Don't worry, you will soon get used to using it, although it will take a little time. Before you start, it is worth downloading some useful apps to make your experience easier and more enjoyable than it is now. So, where should you start? Well, here are a handful of apps that you can download for your Windows device for free!
Wunderlist
If you are always on the go, you need an app that syncs to all your devices. Wunderlist is a cross-platform app, which is perfect for busy people. You can use the appto make a list on your smartphone or laptop. The lists sync to all your devices in an instant, and so you always have access to your notes no matter where you are. The app itself is simple to use and doesn't take up too much memory on any of your gadgets. Perfect.
WritePlus
If there are any budding writers out there, I suggest that you get WritePlus for your laptop right now. On the surface, this app looks like just another word processor, but it is so much more than that. If you want a distraction-free writing experience, this app is the one for you. When you open the program, all you see is a blank page. There are no fonts to play around with or sidebars to alter. All you need to do is start typing, without worrying about the technicalities of doing so.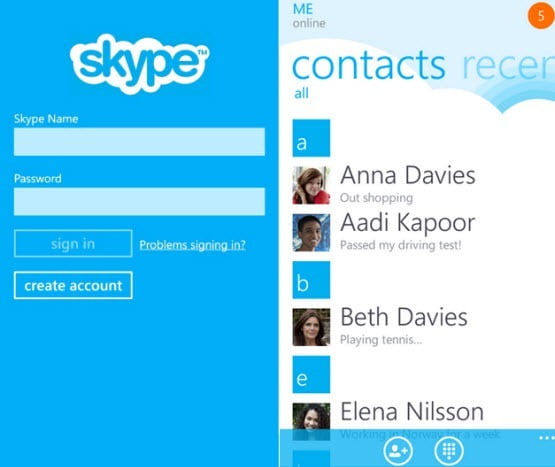 Skype
Over the years, there have been many apps and programs that allow users to video chat with one another. The truth of the matter, though, is that there has never been a better app than Skype for this function. If you want a simple Skype download use Windows, they have an app that you can pin to your start screen. That means that you can have the system running in the background whenever you use your laptop. You will never miss a quick video chat again in your life.
Talk To Someone
Do you remember that weird site, Omegle? Or, the even stranger site, Chatroulette? Of course, you do! Well, there is now an app that is pretty much the same as both of those sites. Talk To Someone is a free download that you can leave open while you are on your laptop. The app pairs you with a random person and lets the two of you have a good old talk for a while. You should, of course, be over eighteen to use this app. The program is fun to use because you can customize your app to suit your mood.
Thunderbird
Do you use your computer todo your work? If you do, you should consider getting Thunderbird for it. The app syncs with your existing email account and manages it for you. If you have the sound on, you will hear a noise every time you receive an email from someone else. The app is extremely useful if you are the type of person who deals with loads of different people by email each day.
Spotlite
If you already have a Spotify account, you should get the sleek Spotlite app for your computer. The app is excellent if you want to keep all your music in one place. Again, you can pin this app to your start screen, and it works in the background of your laptop while you run other programs and apps. That means that you can have music playing throughout the day without it interfering with your work.
If you download these super useful apps, you will learn to love your new laptop in no time at all. Check in with us next time for some more interesting tips.