Create Your First Website By Following This Handy Guide
One of the things that many businesses new to the Internet will want to do is set up their first website. Some people might assume the task is a rather ambitious one. But, did you know that it's possible for many first-timers to get the job done without getting stress out about it?
The Web is full of online web building services. Some of them are DIY efforts, others are ones where you pay an individual to design your site for you. Today I'm going to show you how to use the former option.
You might be wondering why the DIY option is best. There will come a point where you need to update the content on your website. It's more cost-effective, quicker and easier if you can do it yourself.
So, without any further ado, let's begin!
Buy a domain name
The first stage of the process is to purchase a domain name. In layman's terms, a domain name is the website "address" that gets typed into a web browser's address bar. Without a domain name, no-one would be able to access your site. At least, not unless they memorized a series of numbers!
There are plenty of places online where you can buy a domain name. They only cost a few bucks, and the buying process is instant. People choose .com domains for businesses, especially those in the United States. While .org is useful for organizations like non-profits and charities.
Set up web hosting
Once you have a domain name, the next stage is to link it to a server or "web host" on the Internet. The good news is you don't have to set up any computers at your home or office to host your site. A remote server does the work for you!
The iPage Review Box website gives details of one host you could use. There are literally thousands of hosts online. Make sure you choose one that is based in the same country as you. And choose one that offers excellent customer support, should you have any questions.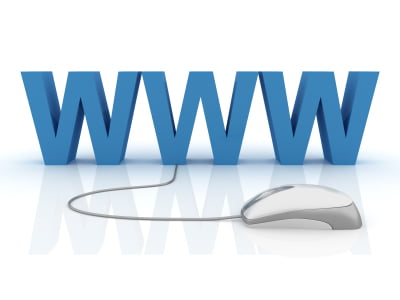 Use a website builder
Now that you've got your domain name and web hosting organized, it's time to start building your website! Nowadays the process is easy thanks to the plethora of online website builders you can use.
You can choose from one of many different "themes" for your site. All you need to do is add content like text, images and videos to your pages. It's quite easy to use a website builder because they offer users a "point and click" interface.
If you've used software like Microsoft Word before, the look and feel of website builders is similar to that. Many website builders have templates you can choose that are pre-populated with content.
They are a great way of getting started without spending a lot of time designing and adding information to your new website.
Once you're happy with the look and feel of your new site, you can then publish it so that it goes live!