Technology Trends for Small Businesses in 2015
The year is almost over and a whole new one is peeking just around the corner. Over the months of 2014, technology has ruled small business operations with much growth, introducing such innovative essentials as cloud computing, business solutions and data security. Now, let's take a look at the technology trends for small businesses as we delve into the year 2015.
Operations become more mobile
With today's fast-paced world, it is becoming even more necessary for people to constantly be on-the-go. This is reflected in the increase in mobile sales throughout the year, with much of transactions and purchases occurring over online stores. With this in mind, it is necessary for small businesses to truly have mobile-friendly, responsive sites that look good and are user-friendly for today's modern shopper.
Work goes virtual
With today's economic concerns, many businesses are opting to have talented virtual employees who are located in various places across the globe. This cost-effective option is a valuable tool for small businesses, with many opting to forego physical stores altogether and relying completely on Ecommerce. Since the times are ripe for online sales, this strategy could be truly lucrative. Many avenues for collaboration and communicating allow a virtual workforce to function efficiently, with such technological innovations as video conferencing and telecommuting.
Less clutter with less hardware
With today's technology, there is a lesser need to carry multiple devices for various functions. Gadgets such as smartphones combine many optimized features that allow people to surf, connect and perform other tasks with just one device. The future for digital products looks bright, with many companies featuring updates that effectively adapt with today's increasingly fast lifestyle.
IT costs are cut with outsourcing
Outsourced IT providers have become a necessary part of many business operations. With a competitive drive and an efficient results-oriented policy, outsourced IT companies help businesses focus more on their own operations instead of having to worry about navigating through the technology landscape. These companies also provide consultancy services that help small businesses identify and inculcate technology trends that are helpful for operations.
Automation tools for marketing
Marketing automation tools combine pre-established marketing activities like email, CRM, website optimization and funnel management. Marketing automation tools improve sales performance through the delivery of customized messages to prospective clients at the right times and at relevant locations. Digital marketing strategies, such as multichannel campaign management and personalization, allow more engagement and conversions with clients. With this avenue, there is more product or service awareness and more interactive options.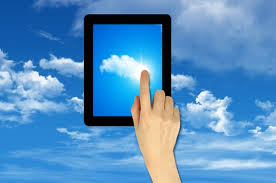 With these technology trends, small businesses can increase productivity and improve customer service, driving more sales into their stores. Reaching the relevant target audience and letting potential clients know about their businesses are also easier with such powerful tools. Companies who take advantage of such optimized opportunities will truly prosper in the coming year.
With today's technological innovations and high demand for convenient, mobile services, it is necessary for small businesses to enhance their investment in cost-productive and cost-efficient technology. Through this, meeting challenges successfully and maximizing growth will come easier.
Ethan Robinson is an Australia-based online marketing strategist who constantly works with local and international clients. He is currently partnering with US-based Small Business Expo to get more SME owners together and build business-impacting networks.
News for Hardware, software, networking, and Internet media. Reporting on information technology, technology and business news at ConnecTV.net