Asus ZenFone C (ZC451CG)
Asus ZenFone C (ZC451CG) C is the new member of the smart phones family of Asus. The smart phones of Asus have been designed for personifying simplicity & reliability of the smart phones. Asus is the popular market leader of tablets & notebooks. It blends high quality material with latest innovations which focus on the users. The Zenfone is quite different.
Zenfone has been designed for fitting around the user & the innovative features of the phone allow it to be the main ingredient of the life of the users. It also helps the users in sorting the chaos of the life of the user by organizing his schedule & by helping him remember things as well as people which are significant to him. The engineers at Asus have been working very hard for ensuring that Zenfone integrates in the life of the user. It will perfectly fit in the hand of the user with buttons where the user expects them.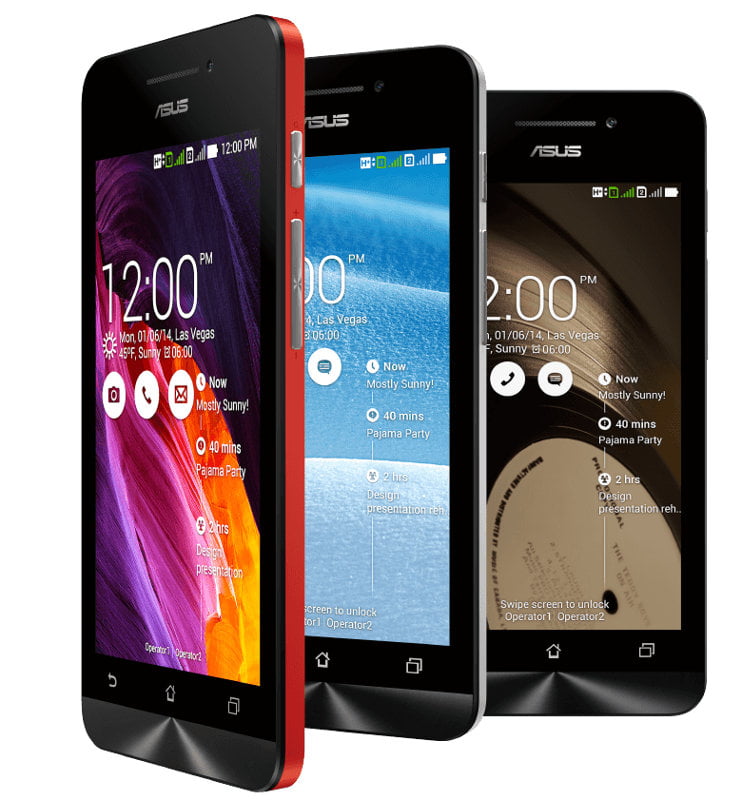 The Zenfone manages to maintain a balance in the premium specifications as well as components if the phone with affordability. With the edges which taper 5.5 MM in this handset the phone weighs very light at just 145grams. The phone has been designed for fitting perfectly in the hand. It will help you concentrate on whatever is most important for you. Even though precise milling of CNC with a 45 degree diamond cut at 0.13 MM pitch, this Smartphone has an incredible texture which feels and looks good.
You can also customize this Smartphone for suiting your mood as well as personality with the removable cases which are available in black, white and red color. The designers at Asus work hard for perfecting the various back-covers of the phone so that they provide a stylish look to the phone. They're made to go through a lot of testing procedures as per the standards of the industry which ensure that they're able to bear the everyday scrapes and knocks.
The phone has been a big hit since it has been launched and is receiving positive reviews from the users. The users are very happy with it.