How To Make Mobile App Using Zapporoo?
This is the era of mobile and the internet. We all know what our mobile phones are capable of today and what they can do. We literally hold a mini computer when we hold a smartphone in our hands. These smartphones are capable of doing so many things at once. Mobile operating systems like Android, Windows Phone, iOS, Blackberry OS provide a platform for developers to build apps on.
Talking about apps, we have all sorts of applications that do various different stuff. We have messaging applications like WhatsApp, Hike and Line etc. We have homescreen replacement apps known as Launchers on Android which can totally change the whole interface of the operating system with just a few taps and clicks.
We can actually say that mobile apps provide so much on a small device and these applications can make some big lifestyle changes. Developers around the world have different ideas for apps every day. Some apps really catch on and some do not. Apps and games like Angry Birds are something that can create quite some buzz.
What if you are not a developer and you have an idea for a kickass application that you think will do something amazing. It is really risky to talk to developers about ideas as they can just steal it from you and trust us, reaching there first is important.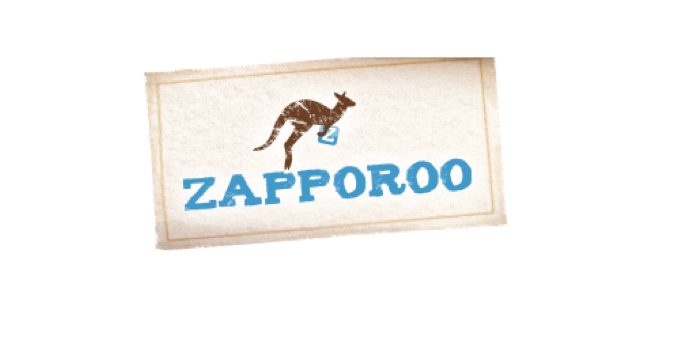 What is Zapporoo?
Zapporoo is basically a platform that you can use to get your app developed if you do not have the skills to make one yourself or if you need expert guidance and experience. If you are new to this field you can read building an app for dummies to get started.
You will be able to interact with the person who is working your app directly and they will also help you in registering and securing the App name so that no one else can steal your work. You will get timely updates on the app development process so that you can monitor the work.
How does Zapporoo work?
Getting an app developed can be confusing so Zapporoo provides a platform and a bench of expert help so that you can grasp the basic concept of your App idea. Zapporooalso lets you interact with the design team directly so you can have a personal contact with people who are working on your app.
After your app building process starts, you can take a look at the progress on your app idea by the help of a secure online platform that Zapporoo provides to its clients.
Verdict
In today's time where apps are part of what we do on our phones, Zapporoo is a platform that helps people into transforming the app idea from people of different knowledge level into real apps that people might like. If you are interested in Android App development or making mobile app for other platform then you should check out Zapporoo.