EaseUS Partition Master
If you're impressed with your new windows 8 operating system, then you will be more impressed that there's a very reliable windows 8 partition manager that not only works as a partition magic, but also being used by more than 20 million users in the whole wide world.
We have Easeus Partition Master which is now in version 10.2, the latest version allows you to create a WinPE bootable media without requiring to install AIK/WAIK which saves valuable time and energy. Also not it supports multiple languages that includes English, Deutsch, Español, Français, Português, Polski and 日本語.
There are 3 major features of the partition magic that makes up the windows 8 partition manager, which is the Partition Manager component. It is considered to be the best solution to create, delete, resize, move, merge, split, wipe or even to completely format partitions. You can use it to extend an existing NTFS system partition that is currently running and with all the data inside, without having to reboot your PC in order to maximize performance and minimize downtime. Now you can safely merge two adjacent partitions into a bigger one without experiencing any data loss. Also if you're looking to convert a dynamic disk to basic disk or convert from a FAT to NTFS file system. It does work on either a system that is either BIOS-based or UEFI-based. Finally it can also speed up your computer by performing defragmentation on your hard disk drive.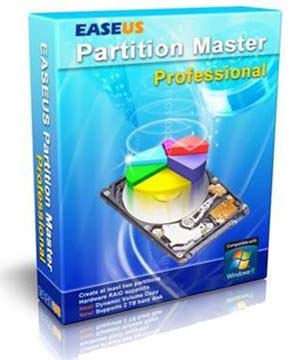 The second feature of the partition magic is the Disk & Partition Copy Wizard that makes for an easy copying of disk partition, dynamic volume or GPT partition for data protection or disk upgrade without having to reinstall Windows. Also if you've just bought a bigger hard disk drive or a fast solid state drive, then you can easily migrate the OS without reinstalling Windows. In terms of backup, it allows to copy the whole partition with fast file-by-file copy or to clone an entire hard disk drive.
Finally we have the Partition Recovery Wizard of the windows 8 partition manager which has a built-in EaseUS Partition Master that is designed to recover deleted or lost partitions from unallocated space due to any personal, hardware or software failure or even a deadly virus attack. You can use it to recover deleted or lost partitions after repartitioning a hard disk drive. It does support FAT, NTFS, EXT2 & EXT3 partition recovery and there are two recovery modes which is the Automatic recovery mode or the Manual recovery mode.
There are 2 version available for Easeus Partition Master which is the free version or there's a full version that is available for $39.95 for a single user license or $49.95 for free lifetime upgrade.