DVDFab DVD Ripper Review By Tecmetic
It is not necessary that everybody will know how to convert the files that they have copied into various other formats. For all these people DVD Ripper works wonders, and they are able to play the downloaded files into any format, including that of the smartphone devices formats as well. When you are copying your movie from one DVD to the other then it eats up lots of your space because of the multiple tracks that are played in it and segregating it is next to impossible.
So even when you intend to play only VOB files you are not able to do so. Therefore, now there is a need of good DVD ripper which will allow you to carry on with all this work and come up with even better features. In case you are looking for a DVD ripper then you can look into DVDFab DVD Ripper because it comes studded with multiple features and works efficiently as well. If you go online then you will come across various DVD ripper software which are available free of cost but they are not as much effective as DVDFab. Sometimes the product is so good that we even do not mind paying for the premium version in order to use the full features of the product.
Various aspects of DVDFab DVD Ripper
You have loads of movies stored in your computer but now you want to transfer it to your iPad or ND, PS3 or Xbox or maybe to your iPod. What do you do now? Get the help of DVD Ripper and transfer them all to your desired location. If you have Windows 8 re-imaged or iPad 4 or even iPad Mini, DVDFab DVD Ripper supports it perfectly. The user interface is simple to use and highly user friendly therefore navigation through the software has become a piece of cake for the users. Different output parameters can be controlled by the user only and as it supports the Intel Quick Sync, batch conversions, etc. therefore the ripping speed or the conversion speed of the software is very fast.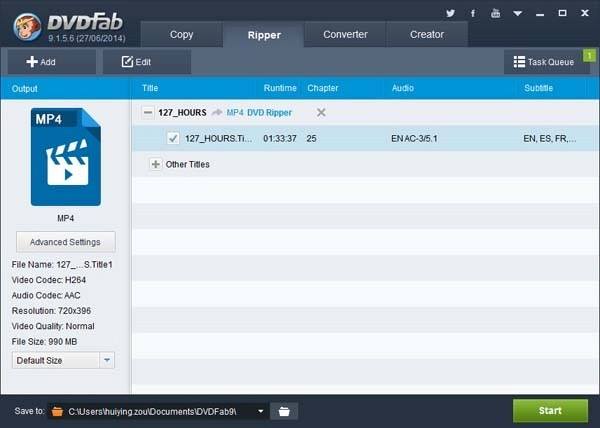 Other functions of the DVD ripper
Though it sounds like that it is only suitable for ripping the video, but the truth of the fact remains that it can be out to use to rip audio as well. If you want to listen to the audio tracks on your portable music player then it will make that happen for you. No matter how much conversant you are about using any software because in here this software is meant for the beginners and that is the reason easy navigation is part of this ripper.
Wrapping up
Whether you are experienced user or a beginner, DVDFab makes it easy for everybody to use the software and it is worth to have it in your library.