DVDFab DVD Copy Review
What is the use of DVDFab Copy when we can copy the movie from one DVD to the other comfortably? While copying normally will you be able to curb down the size of the video output or will you be able to merge several movies into one DVD for easy viewing. If you have all the movies in one place, then there is no need to hunt down numbers of DVD to view all the favorite movies one by one. All these operations can be carried out by the DVDFab software quite efficiently.
Functions of DVDFab DVD Copy
If you are not in much of the gadgets and software then also DVDFab is one such tool that can be operated without much of a trouble. With a click or two you will be able to make use of this DVD Copy software for copying a mirror image of the DVD. The Interface is user friendly and you will be at ease while operating because it is somewhat self – explanatory. It not only makes the work of copying an easy ball game, but also performs various difficult tasks with élan. While going for the customizing split the quality is maintained thoroughly so that the users are delivered what they are asking for without compromising on anything.
Performing difficult tasks
It is said to transfer the movies from scratched up DVD as well. You have this favorite movie DVD of yours, which got scratches due to mishandling and now you cannot watch it because of that! Fret not DVDFab has come up with DVDFab DVD copy that will get your contents transferred to new DVD without any interruptions. Even when you think that the DVD is all messed up due to rough use and you will never be able to view the contents over again then here is good news for you. DVD Cloner will make it possible for you to watch the movie and not only that multi core processor makes the experience of copying the DVD content in super – fast speed so that you don't have to wait for long.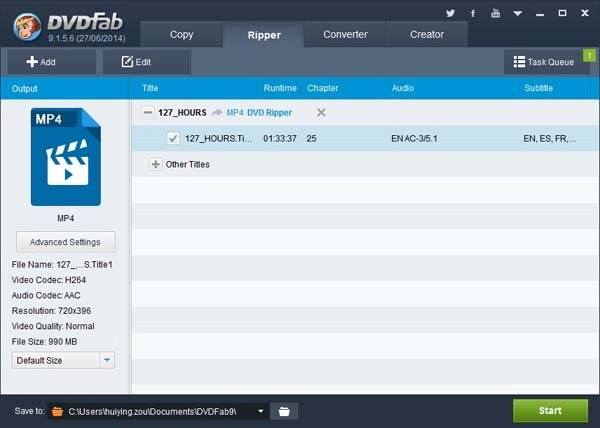 Other usages of this DVDFab DVD copy
We all know how back up can save our day when our system starts working weird. But then again we need some software that will help us to perform this activity so DVD copy has the option of taking back up as well. When you get VOB read error you feel that everything has gone for a toss and you will never be able to recover anything out of that, but now with this software you will be able to retrieve it back successfully.
Wrapping Up
With so many difficult tasks performed by this software, it seems that if you don't have this then you are missing out on many useful things. Therefore it is worth every penny that you spend on this.