Why Your Business Needs To Be Mobile-Friendly
There are lots of things that can make or break a business in this day and age. Having an online presence is absolutely key for any business. Your business may already be well set up online, you have a website, and you get a lot of customers. But there's a certain market you mustn't neglect; the mobile industry. Making your business mobile-friendly is essential, and here's why.
Massive Market
In 2014, it was estimated that one-quarter of the world's population use smartphones. By 2018, we could see two billion smartphone users globally. This is a massive amount of people and doesn't even take into account tablet users. The fact is, more and more people are now browsing the internet via a mobile device. If people are looking for your business online, then your website needs to be mobile-friendly. You might be thinking, if so many people are using a mobile device surely they'll find my site anyway? Not necessarily, as the next section will explain in more detail.
Google Changes
Earlier this year Google released an update to their mobile search algorithm that penalizes sites that weren't mobile-friendly. The update changed the way search results were shown on mobile devices. Mobile-friendly sites are now shown before non-mobile friendly sites in search results.. You need to ensure your web site is optimized for mobile, or all your hard work will go to waste. Think of the effort you've put into SEO and other marketing techniques. Your business may appear in the top three search results on a desktop. But might not even make the first page of a mobile search if not mobile-friendly.
Apps Are Popular
Optimizing your website isn't the only way for you to be mobile-friendly. One of the ways you can make your business mobile-friendly is enterprise app development. Which basically means developing an app for your business. Why is this important? Because Apps are extremely popular. A Nielsen study found that smartphone users used nearly 30 apps per month. That's pretty much an app a day. Apps are a good source of extra revenue for a business. You can charge people money to buy your app, or sell advertising space. You can have ad's on your company website and then earn more money from ads on your site too!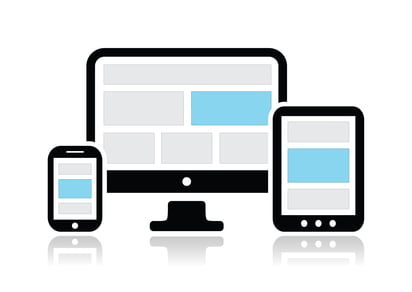 People Are Impatient
People who click on a non-mobile friendly site are likely to leave and not return. This is because non-mobile friendly sites can take ages to load on smartphones/tablets. If your site isn't mobile-friendly, then they have to load all the data from a desktop side, onto a small device. While mobile devices are powerful, they're not designed to load so much data. Non-mobile friendly sites can also be hard to navigate on a mobile device. No one wants to spend time pinch zooming and swiping around a page to find something.
The fact is, your business needs to be mobile-friendly. If it isn't, then you're missing out on a huge section of the market. As a result, you're losing potential customers and money. Keep your business moving forward and make it mobile-friendly.