DVDFab Media Player Review
The DVDFab Media Player is a Blu-Ray movie player. There are not many of Blu-Ray movie players in the market due to the royalty issues. Still, you will find some names doing the rounds in the market as the Blu-Ray movie players and now DVDFab Media Player has made an entry into the list. The software of the DVDFab Media player in windows based and it plays DVD discs and Blu-Ray without any problem. It play Blu-Ray ISO and other files to in various formats.

Different playing modes available
You will get two different modes of playing the Blu-Ray and they are –
Quick and Simple Mode — this one will offer you synopsis in a simple manner and you will also get the information about the movie in a panoramic view.
Full Navigation mode – If you want to experience a good user control then this mode will help you.
Some other changes
If you want to change the skin, then there are several inbuilt templates that you can choose from. Then there are various other templates which will be added very soon so that you have many more template options to change the appearance of blu-ray player software.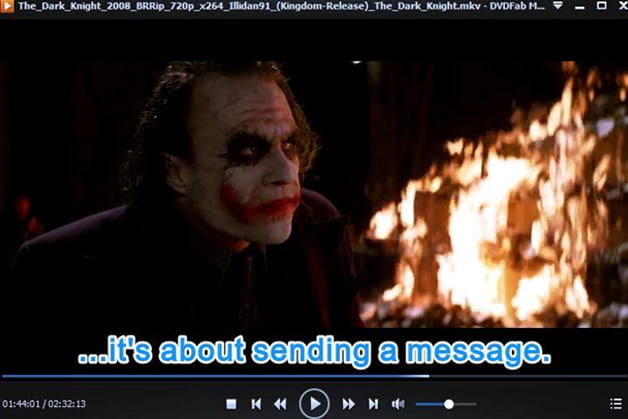 Helps you bypass all unwanted things
The navigation is really simple and this makes you skip all unwanted things that we all have to see once we play the movie which is really annoying. With the help of this you will have the option of starting the movie right away by clicking on the Play button.
You also have 30 days free trial option which you can enjoy seeing whether it satisfies all your requirements and only when you are fully satisfied with the features you can get the paid version.
Making things simple
The Blu-Ray software has really made things simple for the users as with a simple click or two you can enjoy your movies now. Even the installation process is quite simple as you just have to follow the instruction on the screen and you will be done with your installation. The installation doesn't take much time too. Then it comes to the interface which is pretty straightforward and it doesn't have much of complicated directions to confuse you in the beginning. You can simply drag and drop top open files that you want or you can browse for files manually too.
Files supported
The video formats that are supported by this media players are –
AVI
MPEG 1
MPEG2
MPEG 4
MOV
FLV
WEBM and VOB
The audio files that are supported by this media player are — WAV, FLAC, APE, MP3, MID, OGG and AAC. Apart from these files you can also play Blu-ray ISO.
Control buttons available
You can go to the settings to make your image brighter than before and if you think it is too bright then you can bring down the light to a softer mode so that it doesn't hurt your eyes. Sometimes we like to have the theatre like feeling in the home and that is the reason we put off the light in our room and then if the light is too bright it starts hurting our eyes therefore it will be wise to bring down the light or maintain the saturation of the image. You will also get the volume control mode at the bottom of the screen through which you will be able to get your volume up or down as per your preference.
Speed of loading and launching is simply superb and that is the reason you don't have to wait for long making your experience with this media player unbelievably good.
When you are moving from one movie to the other, then you can take the help of the playlist and make your decision quickly.
Final thoughts!
With free updates available that will be supporting new releases you are in for some treat with this media player. Though it comes with its own laggings but still if you are looking to play Blu-ray ISO files, then DVDFab Media Player will not let you down. In fact the easy user interface is one of the major attractions of this media player.