DVDFab DVD Copy Review
DVD Copy from DVDFab allows you to copy contents from one disk to the other. It might sound silly to pay for something which you can do for free, but in reality it is not just simply copying from one disk to another. In fact, it is said that DVD Copy performs many difficult tasks which seems impossible otherwise. DVDFab claims that, but how far that is true remains to be seen. By the end of this review, we will get to know whether it is worth paying $49 for this DVD Copy Software.
Jobs performed by this DVD Copy
The navigation is simple to use and the interface is user friendly so you won't face any problem in operating this DVD copy. Wait for the program to launch and then it will notify you with the operation that it can perform on the DVD that you want to copy. It can perform these jobs –
Full Disk Copy or mirror image
Customize split – If you select Split option, then a DVD9 disc will get copied in 2 DVD 5 maintaining the same quality.
Merge sections
Customized copy
If one of your favorite movies has got scratches on it making it impossible to play the movie, then here is a solution to that. You can use the DVD copy software to get that movie copied to a blank DVD so that you can enjoy the movie once again. Sometimes due to rough handling we damage some of our DVDs and the contents are lost forever but now you can copy DVD from there too. You will get to see the movie that you copied from damaged DVD exactly the way you expect to view when it is new. Moreover, with the presence of multi-core processor you will be able to experience the super fast copying speed.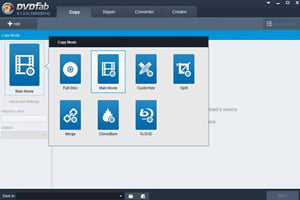 Apart from copying and burning DVDs you can also take backup of the DVDs. You will be able to create error — free and high quality copies. This software also helps in recovering from the VOB read errors too.
Some usefulness of this copy software
You can copy the content of DVD to hard drives and can transfer the contents later to another DVD. Then when you are copying a movie from one DVD to the other then there are several features in the DVD like the main menu, then the movies are found in different languages or you will get the subtitles and sometimes you will get trailers of different movies which take up a lot of space but if you are using DVD copy Software then you can easily remove all these extras from your DVD copy.
Here pointing out the extra features that help you -
Combining various titles possible
Audio files can be customized
Playback order is flexible
Speedy customizable write
Write DVDs in different languages
Manipulate DVD in any way you want
Perfect clones possible
If you are looking for something which will help you to take only the part you want and leave the rest, then you can easily look for this copy DVD.
Some salient features
This software helps you to copy the DVD as ISO file and save it on your PC and afterwards format it accordingly so that you can upload the video to YouTube or any other social networking sites. You also get a 7 day free trial option which will enable you to use this software and if you do not like the way it works then go ahead and uninstall it. Therefore, you are getting an option to check whether it will serve you any benefit or not before that are asking you for the money.
Sometimes there is RipGuard protection available on some DVD and then Macrovision kind of protection is also there, but with this DVD Copy Software you can easily remove these kind of protections and many such protections so that you can easily copy the contents. If you are using the Multiple copy mode, then you have the option to customize the copy as per your requirement like if you want, then go for the 'full disc' then you will get to copy a full DVD along with extra features.
Final thoughts!
With so many options and features that this software is providing you that it is worth giving a try!