Building A Website From Scratch? Here's What You Need To Know
It is now easier than ever to set up your little corner of the internet. You can build your website and create a following in no time. If you have a business idea in mind, it's especially important. In the modern age, every company needs a professional website. It is your online business card, and it's essential to establishing yourself online. Or perhaps you just want a space to write your thoughts and share your opinions with the world. Whatever your reason for building a website, here's what you need to know.
Domain name – First of all, you need a domain name. That's the address of your website and it's crucial that you get it right. Ideally, you'll want 'yourbusinessname.com'. It's the most professional and established route to take. So long as you come up with a unique business name, this should be easy enough. You can purchase your domain name at sites like Godaddy or 123-reg.
Hosting – Hosting is a tricky concept to get your head around. Think of it like renting a small patch of land on the internet farm. You're paying for a little corner of the internet to set up shop. As your site expands, you might need to buy more hosting space to handle lots of traffic. To start with, however, it should be fairly cheap. You can usually purchase this through the same site as your name.
What is the function of your site? – Before you get too excited and start building your website, take the time to plan it out. What exactly will your website do? Who will it appeal to and what are its priorities? Write these down because it will inform every aspect of your design, layout and copy.
How to build it – You two main options available here. First, you can outsource the entire build to a web design firm. They'll take your ideas and sketches and turn them into a fully functional site. Or, you can go it alone. It's easier than ever thanks to platforms like WordPress, Tumblr and Drupal. You can choose a template design and customise your site from the ground up. You may have to learn a little basic code, but it's all straightforward stuff.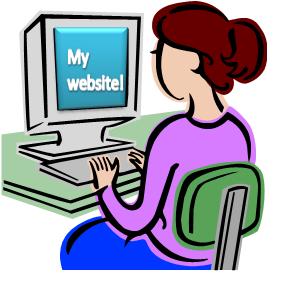 Consider your content – Now that you're up and running, it's time to populate the site with content. First of all, you'll want to highlight your main service. It might be a shop front or headline stories. You could also start a blog and update it with timely, relevant content for your audience.
Promote it! – The last piece of the puzzle is attracting viewers. There's no point having a website if people can't find it! Start to build a community of followers that are interested in your services. Integrate social media platforms and send email newsletters to subscribers. It starts off slow, but picks up quickly!
There you have it, folks. It's that easy. If you've recently built your first website, let us know any tricks or tips we might have missed!